How Often Do You Need Professional Elevator Support?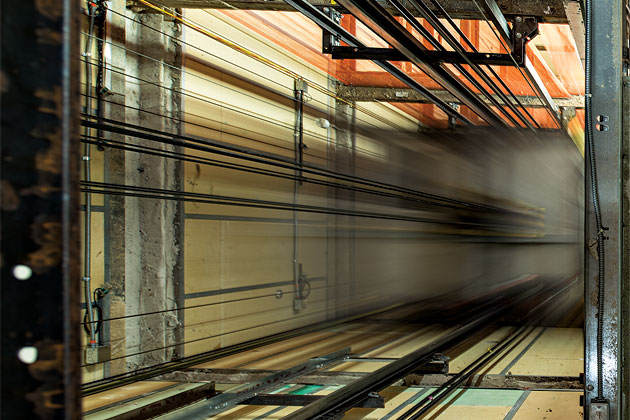 There are millions of people of all ages that use elevators on a daily basis all over the state. There is no doubt that these machines are useful – they prevent falls, they save space, they help us reach any floor fast and help us with many other things. People have accepted elevators as part of their lives and rarely any of them thinks about the functionality and safety of elevators. However, the truth is that these machines, just like any other machine need adequate maintenance. So, who performs elevator maintenance and how does this activity look like?
To start with, we must say that this is a specific type of job that can't be performed by anyone. The technician that is here to check the functionality of the elevator should be licensed and they also need to be authorized by the owner/s of the building to perform this task. It is crucial to understand that elevator maintenance, just like elevator repair is a very serious activity and if it is not done in a proper way, the risk of injuries and fatalities will be very high. In case you find out that a company or individual without adequate license and qualification is handling this task, you should report them to the building owner.
There are many people who are wondering how often we need to use professional elevator service to keep the elevator running smoothly. Experts agree that routine checkups should be conducted twice a year (every six months). This suggestion applies in case the elevator is used for transportation of people and/or animals. If the elevator is used for transportation of goods, an annual inspection is sufficient. If there are some important changes in the structure of the building and/or the way in which the elevator is used, the elevator should be inspected right after that. Another thing that should lead to inspections that are not scheduled is repair and damage located in the unit. Since elevators are used for a very long time, it is not unusual to look for elevator modernization options which are usually provided by the same service providers that offer elevator maintenance. If the elevator has recently been modernized, it is a good idea to conduct inspection too no matter if we are talking about some changes in the interior like elevator cab remodels or about changes in the engine.
The elevator maintenance procedure consists of inspection of several different parts. Each part must be examined carefully and the inspections must be written down, documented and stored. The main focus is placed on examining the parts for damages and consequences from wear and tear. Suspension ropes, safety gear, doors, the main drive system, the hydraulic system are some of the parts of the elevator that are inspected during the routine elevator maintenance service conducted by a professional company.
If you are looking for reliable elevator systems and support services you can always count on ESS – Elevator Support Services.