Elevator Upgrades 101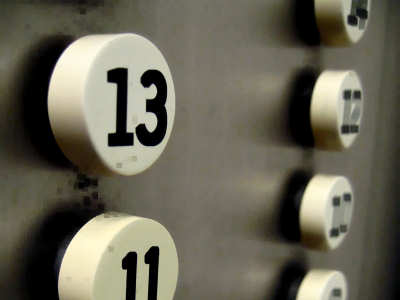 The fast progress in the field of technology has brought many changes in our lives. People today have access to many new devices and machines and some of the machines and devices invented before this technology boom come with more features and better design. Elevators are one of the devices that were affected by this technological progress. The first elevators were introduced in the 19th century, but ever since then, these devices were evolving. Modern elevators come with many features that were unthinkable in the past. However, replacing an old working elevator with a new one can be quite costly. If you want to enjoy all the latest advancements in technology, there is a solution that won't cost you a small fortune. Of course, we are talking about elevator upgrades.
Obviously, this is not something that you can do on your own and you will need the help from a professional elevator company like ESS. Elevator companies provide a wide range of services associated with elevators. In many cases, it is necessary to take the improvement of these unique systems into consideration. For instance, you may be experiencing some problems with the proper functioning of the system. This usually happens when you can't remember when the last time when you maintained the elevator system was. If you are in a situation like this, don't hesitate to contact professionals who can help you with your issues or with your upgrading needs. We can divide these activities into two categories – modernization and remodeling.
We will start with one of the most popular forms of elevator upgrades today – modernization. According to many experts it is the best idea to invest in modernization of your system from time to time. In case you have an older elevator, it is very likely that the system is not working with its full capacity. In other words, you can't expect good performance. In some situations, not all of its original functions are available. For example, some elevators are very loud while others are operating with problems. We should not forget that these situations are accompanied by numerous risks. So, older elevators may work, but they are probably not working efficiently. Hiring a professional elevator support service like ESS is always a good idea. Modernization will increase its efficiency and overall performance and with the right service provider you won't have to spend a fortune on this activity.
The other category of elevator upgrade is remodeling. There are cases when the mechanical parts of the elevator and the mechanisms itself are working in the right way, but it seems that the panels and the style of the elevator is outdated. This is the right time to upgrade the appearance of your elevator by hiring elevator remodeling professionals. A professional company will help you replace the doors, entrances, floors, ceilings, handrails and panels. With the help of this change, you will get an elevator that appears more clean and modern. It is good to mention that sometimes this outdated look makes people uncomfortable when they use an elevator like this despite the fact that there is nothing wrong with the elevator. If you choose remodeling, they will no longer be afraid. You will get an attractive looking elevator without spending much money.
Elevator upgrades are very useful, but in order to feel all the advantages of this activity, use the help of experienced professionals. Only with their help you can rest assured that the elevator is completely safe. They are also able to finish these tasks quickly and without unnecessary delays.
However, it is worth mentioning that there are situations in which modernization and remodeling as efficient upgrade activities are not possible. This means that you will need to install a brand new system and replace the old irreparable elevator with a new one. There are people who are interested in new elevators because they come with more features than the old ones too. It doesn't really matter why you are interested in this option, but if you want to install a new elevator hire a reliable company. Installation of a new elevator system is the best option for buildings that have issues with their current elevator system or need more functions. A good elevator support company will explain how the elevator works and they will also give you some basic tips and advice about proper elevator maintenance. However, this doesn't mean that you should skip the regular, professional maintenance provided by these companies.
We hope that you've enjoyed this article and that you will consider elevator upgrade!